South Warwickshire Circuit Newsletter Number 7
Kineton Methodist Church

Kineton Chapel was registered for worship in October 1842. A new, larger building on the same site was opened in December 1893. Sunday worship is at 10.30 am & 6.30 pm.
We have many joint ventures with local Anglicans at St. Peter's Church:
-Songs of Praise--2nd Sunday evening of each month.
-"Meet and Eat"--2nd Tuesday of the month--lunch with entertainment. All are welcome, please book in advance.
-Coffee mornings -- 1st Wednesday of the month and on village Farmers' Market days – all are welcome!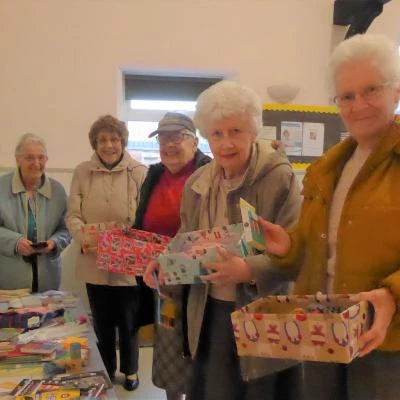 Another regular is the fortnightly Women's Circle on Wednesday afternoons. We begin with a short act of worship. Our programme covers a variety of speakers and topics. Recently we packed shoeboxes of gifts from members of the congregation for Operation Christmas Child. We would love to welcome new members to the Circle from other churches in the Circuit. We may be able to provide transport, please contact our President, Val Trinder on 01926 641564.
If you want to read all the articles in the newsletter, click here