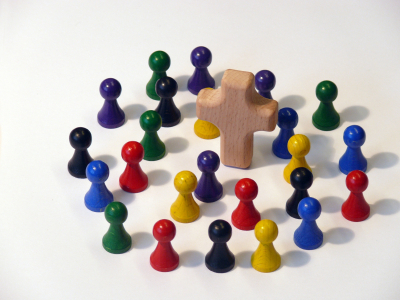 With life and church services being altered due to the coronavirus situation, we have put this front page ahead of our usual home page which can be found here
This page will enable you to keep in touch with the Churches and Circuit at this time.
Recorded Service
Each week we provide a service which is made up of contributions from a number of people within the Circuit. This week our preacher is Trevor Pethick, who reminds us that if we do even a little bit, then with Jesus at the centre, this will be transforming.
You can find the service here, and can download a copy of the service sheet here
We make the service available each Sunday via our own Facebook page and on
YouTube
If you watch our services regularly through YouTube, do consider subscribing to the channel — this is free to do.

You can also access the services via our Services — Corona Virus page here where you can find a copy of the service sheet for the latest service.
Pastoral Letter
Each week the Circuit produces a pastoral letter from the Circuit Ministers and the Circuit Stewards — the one for this week can be found here
You can read previous pastoral letters on our 'Publications' page (all are titled C19 -... you may have to scroll through several pages to find the one you want).
Family Worship Time
Family Worship Time is having a break, but you can still watch the videos on our Family Worship Time playlist on YouTube
Families in the Circuit may also want to join "Family Social Time" which is a fortnightly Zoom meeting which supplements these YouTube worship videos — please email us to request login details (swc.michaelsharman@gmail.com).
Children's Church Online:
We have some new videos in this category: for example, check out Rev Jemima's take on the Beatitudes, or the Paper Poppies. And in these dark times, maybe the Prayer Light in Darkness
Rev Jemima has started a Children's Church online — link here for the YouTube channel.
Or you can watch them via the website — on our Children's Church page
The Young Christian Climate Network (YCCN) — Pilgrimage
YCCN has begun a relay pilgrimage from the G7 summit in St Ives to Glasgow, where world leaders will meet in November for important climate negotiations at the 26th UN Climate Change Conference of the Parties (COP26). — see our article for more information
Virtual & Physical Services
With the new restrictions, we are increasingly relying on virtual services for worship. These include:
the Circuit service (as noted above)
services from Wesley Chapel (see below)
Other LiveStream Services
There are various services of Morning Prayer, weekday and Sunday Worship which are live streamed from the Wesley Chapel in London. The link is here
Prayers
You can also Dial-a-Prayer which comes from the Methodist Church:
FREE phone lines for prayers and news from the Methodist Church
Listen to a prayer: 0808 281 2514
Listen to news: 0808 281 2478
Content for this is updated weekly on Thursday afternoon
If the links don't work, you can copy the url and paste into your browser:
Facebook
https://www.facebook.com/SW.Methodist
YouTube
https://www.youtube.com/playlist?list=PLzyDSCOYMtQvpCroUvvxjE93MqkTWQomY
Family Worship Time playlist:
https://www.youtube.com/playlist?list=PLzyDSCOYMtQsCToUfQ3sforT5J7geU2-D
Children's Church Online
https://www.youtube.com/channel/UCN2E3uLWqFB_ijFgRP7ehYQ