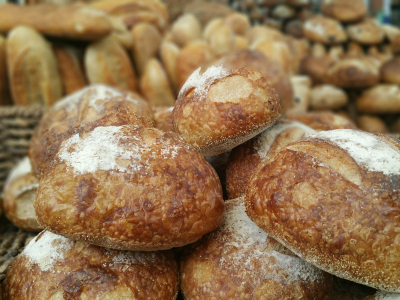 With life and church services being altered due to the coronavirus situation, we have put this front page ahead of our usual home page which can be found here
This page will enable you to keep in touch with the Churches and Circuit at this time.
Recorded Service
Each week we provide a service which is an amalgam of contributions from a number of people within the Circuit.
This week, the preacher is Rev Richard Wilde, who reflects on the feeding of the five thousand — the Gospel reading for the week. Richard speaks to how Jesus provided out of what was offered, so that there was more than enough for all.
You can find the recorded service here along with a service sheet here
Prayers
Prayers continue to be offered each day, via a Zoom meeting, and you are welcome to join us https://us04web.zoom.us/j/328494818
You can also Dial-a-Prayer from the Methodist Church:
FREE phone lines for prayers and news from the Methodist Church
Listen to a prayer: 0808 281 2514
Listen to news: 0808 281 2478

Content is updated weekly on Thursday afternoon
Pastoral Letter
The latest pastoral letter from the Circuit Ministers and the Circuit Stewards can be found here
You can read previous pastoral letters on our 'Publications' page (all are titled C19 -... you may have to scroll through a couple of pages).
Virtual Services
All physical services in our churches have ceased in line with the nationwide lock-down conditions. However, we are experimenting with virtual services.
Livestream
a service from Birmingham District each Sunday at 10:30 am here:
and you can download a service sheet for the service here
Or there are various services of Morning Prayer, weekday and Sunday Worship which are live streamed from the Wesley Chapel in London. The link is here
Recorded Services
The Circuit is producing a weekly service on a Sunday via our own Facebook page
and on
YouTube
You can also access them via our Services — Corona Virus page here where you can find a copy of the service sheet for the latest service.
Children's Church Online:
Rev Jemima has started a Children's Church online — link here for the YouTube channel.
Or you can watch them via the website — on our Children's Church page
If the links don't work, you can copy the url and paste into your browser:
Facebook
https://www.facebook.com/SW.Methodist
YouTube
https://www.youtube.com/playlist?list=PLzyDSCOYMtQvpCroUvvxjE93MqkTWQomY
Children's Church Online
https://www.youtube.com/channel/UCN2E3uLWqFB_ijFgRP7ehYQ