It was with mixed feelings that we said our final farewells to Barbara and David Greenwood – there was joy and thanksgiving for the blessings of their ministry among us, but also a profound sadness at losing two dear and respected colleagues.
Here you can see these and more images that were taken during and after the service The link takes you to our Galleries page and the folder with the photos in is entitled Barbara's Leaving Service. (Our thanks go to Gael Conway for the photos).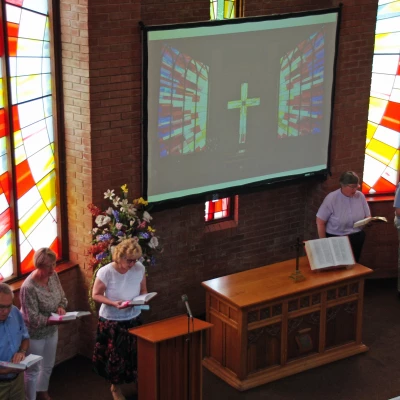 During the service, a small group sang: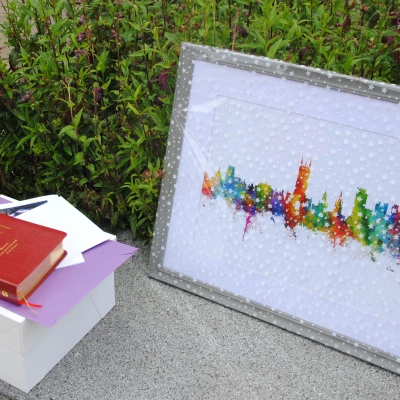 Thanks were given to Barbara from the Circuit (Iain Ballard and Trevor Pethick) and from Warwick Church (Trevor Blades). Wellesbourne and Whitnash had had the opportunity to do this previously at their own services. Presentations were made by the Circuit and Warwick Church – these are some of the things Barbara received.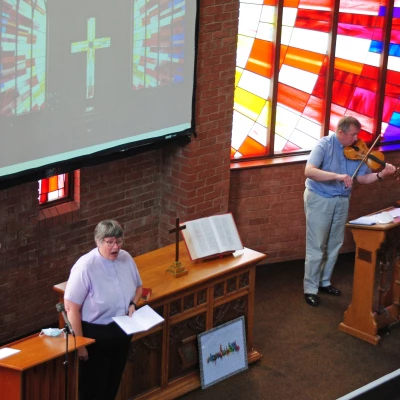 Barbara gave a response and as part of it sang Lord You Have Come To The Seashore (StF 558) accompanied by David on the violin.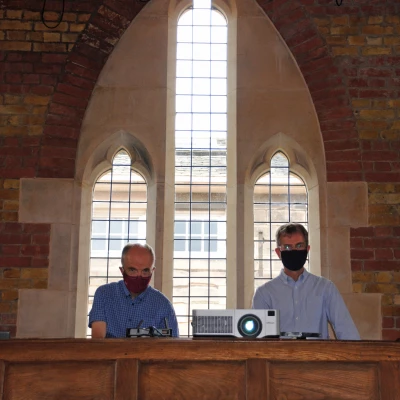 The tech team worked wonders at the sound desk and kept everything going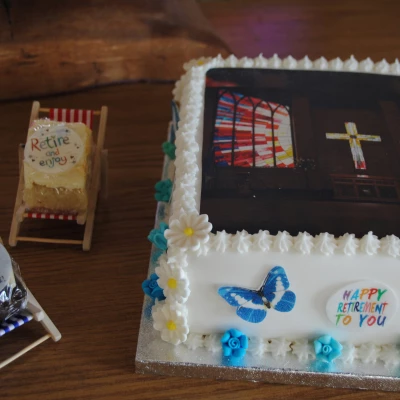 To warm Barbara's heart, Warwick Church had produced a cake for her, and cupcakes for each person present.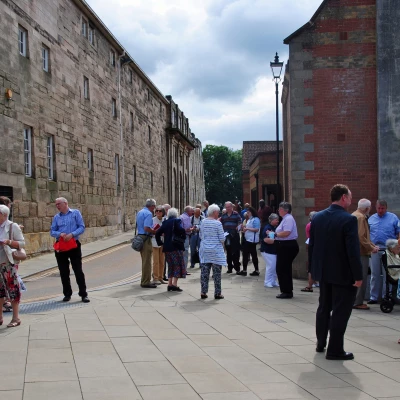 After the service, the congregation said their personal farewells to Barbara and David and mingled outside in the warm sunshine (socially distanced of course!)
May Barbara and David find rich blessings in their new life.