Lent Meditations — Weekly meditations starting on Thursday 25th February at 3 pm, recordings will be available — via Zoom, recordings will be available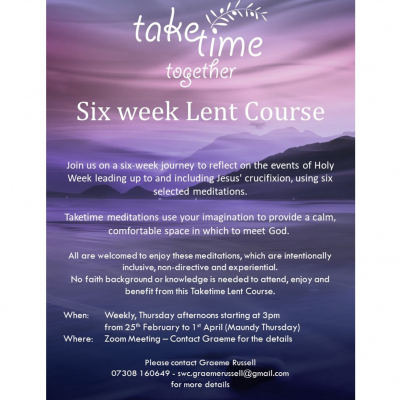 A chance to take time out of your week to reflect on the events of Holy Week, leading up to Jesus's crucifixion. These six meditations will take place on Thursdays at 3 pm, starting on 25th February and continuing until 1st April (Maundy Thursday); and will be by Zoom.
Contact Graeme Russell on swc.graemerussell@gmail.com for details of the zoom meeting.
The session input will be recorded and available on the Circuit YouTube channel -